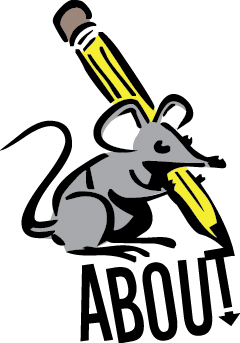 This website hosts the graphic, logo, and website designs of Andrea Turner.
Andrea is a 2007 graduate of Purdue University with a Bachelor of Science in Computer Graphics Technology and a minor in Art & Design. She is currently employed full time as the Webmaster at Oakland City University, and takes custom design work upon request. For more information about her services, please email andrea@mtolympusproductions.com.
Copyright Notification:
All artwork is © copyright Andrea Turner.
You may print or download to a local hard disk extracts for your personal and non-commercial use only.
You may copy the content to individual third parties for their personal use, but only if you acknowledge the website as the source of the material.
You may not, except with our express written permission, distribute or commercially exploit the content. Nor may you transmit it or store it in any other website or other form of electronic retrieval system.
Disclaimer:
The views expressed on this website/web log are mine alone and do not necessarily reflect the views of any of my current or previous employers; nor do the ideas expressed on this site necessarily reflect the views or ideaology of any of the organizations in which I participate.